I am inactive as of 02:47, 1 August 2009 (UTC). If someone would like to help out, please leave me a message.

Hello, I'm w3stfa11. Here's my main userpage. I started this wiki because I've always been a fan of video games. I've been following gaming news since the n64.com days.
Feel free to drop me a message on my talk page.
My links
[
]
Special:Mostpopulararticles

Special:Mostvisitedpages

Special:Webtools
Wiki help
[
]
{{col-begin}} {{col-2}} {{col-end}}
{{NPD}}
{{footer}}
{{Navbox}}
!colspan=3 | Header text
style="font-size:95%;"
align="center" (tables), style="text-align:center;" (other)
<br clear="all">
\[[0-9]+\]

5

(use on tables for sorting)
Vgsales
[
]
<small>Sales figures from [http://en.wikipedia.org/wiki/List_of_best-selling_video_games List of best-selling video games] (Wikipedia)</small>
<small>(Image courtesy of [http://chartget.blogspot.com ChartGet])</small>
research: google books, nytimes, google news, findarticles, myaccesslibrary, neogaf, gaming forums)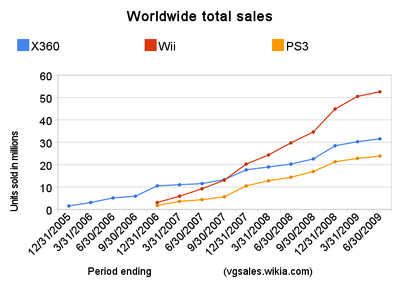 Things to update regularly
[
]